A Stripped Bare Workshop Performance
A dance / physical theatre work, combining movement, original sound score and spoken word. This work explores how the view on the concept of home shifted during the pandemic. Feeling "at home" is presumed to be a positive one: a shelter that provides safety and rest. During the pandemic though, home became a prison that we had to lock ourselves into to avoid a dangerous disease and keep our loved ones healthy. Now every day is overwhelmingly routine and exhaustingly predictable, and every time we leave home, we do it with conflicting feelings. People developed a new array of neurotic disorders: Zoom fatigue, Zoom anxiety. Online shopping, empathy fatigue and infinite scroll are our coping mechanisms. This piece examines the question, how do we adapt to these new circumstances and stay as sane as possible?
Creating new plays takes time, open hearts, and dedicated space to nurture ideas. It takes a commitment to investing in artists and helping to discover and grow new voices. And it demands resources focused on process, artistic exploration, and room to risk. Our Stripped Bare Arts Incubator Project provides research and development time to at least four new projects per season – bolstering new artists, forms, and voices. A Stripped Bare project is not about sets, lights, props, and costumes. It is about actors, words, passion, movement, and ideas.
Learn more about Stripped Bare Arts Incubator Project HERE.
MEET THE ARTISTS

Nadya Zeitlin started her artistic journey with Gabbasov Sisters Dance Theatre in her home city Almaty, Kazakhstan. Since relocating to Atlanta in 2013, she has presented her works in various venues and curated two multi-disciplinary shows herself. In 2020 she founded Bautanzt Here, a site-specific dance theatre (from Bau – "build", Tanzt – "dances" in German). Zeitlin's works have been selected for feature at the Modern Atlanta Dance Festival 2015 (as a winner of 24 Hours Dance competition), Eyedrum Gallery, 368 PONCE, Midtown Players Club, Fall For Fall and Spring For Spring Dance Festivals, and EnCORE among others. Her work for the Solo Theatre's Little Prince won Best Choreography at the International Festival of Russian-Speaking Children's and Youth Theaters in Washington, DC in May 2019. In 2020 she has been honored with a Dance Canvas and Atlanta Contemporary Choreographic Residency, was chosen to participate in Excuse The Arts program by Fly on a Wall and Windmill Arts Center, and became a Hambidge's Cross-Pollination Art Lab Fellow (facilitating Dance Hub ATL which was a part of the Art Lab). In 2020 Nadya received a grant from City of Atlanta Mayor's Office of Cultural Affairs to create a series of dance movies for the PANDEMIC ATLANTA initiative. To know more about Nadya, please go to https://www.bautanzt.art/
Ptar is a multi-instrumentalist, composer, and producer based in Atlanta, Georgia. He specializes in electronic soundscapes, and intricate beat-oriented textures. Ptar worked with various dance artists across Atlanta: Jacquelyn Pritz, Fly on a Wall, The Mediums Collective, Atlanta Dance Collective, Benji Stevenson, and Kit Modus among others. To know more about Ptar, please go to ptarmusic.squarespace.com
Amber Kirchner graduated cum laude from Kennesaw State University in May 2019, earning her B.A. in Dance with a concentration in modern. During her undergraduate studies, Amber was selected to perform with the KSU Dance Company for seven consecutive semesters performing original choreography by Daniel Gwirtzman, Lisa K. Lock, and Andrea Knowlton. Many of these works were selected to perform at the American College Dance Association, including the ACDA National Conference at the John F. Kennedy Center in Washington D.C. Amber also traveled to Tel Aviv, Israel, and studied Gaga with the Batsheva Dance Company under Ido Gidron and Kelvin Vu.. Amber is currently a company member with Bautanzt Here and a freelance dancer in the Metro-Atlanta area. In a review from ArtsATL, it was written "Kirchner especially has a dynamic, can't-look-away stage presence." She has been contracted and continues to work with companies such as the Atlanta Lyric Theatre, Dance Canvas, Watershed Dance Theatre, and Dance Aegis. Within these companies and others, Amber has worked and trained with choreographers such as Ricardo Aponte, Ashley Chasteen, Patsy Collins, Lonnie Davis, Sarah Emery, Andrea Knowlton, Rachel Truitt, Nadya Zeitlin and many others.
Cast + Crew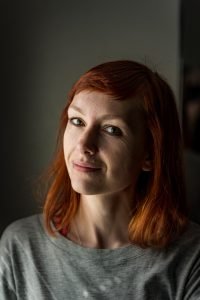 Nadya Zeitlin
Director & Peformer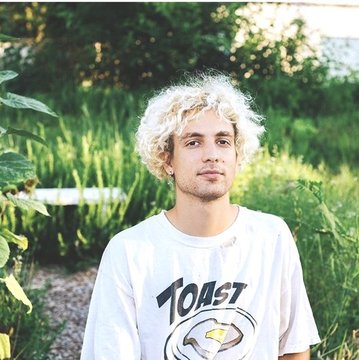 Ptar
Performer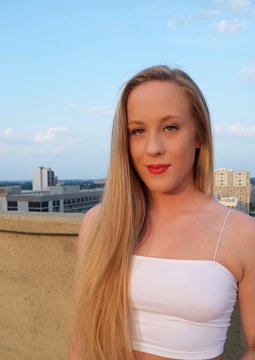 Amber Kirchner
Performer
Jessenia Ingram
Stripped Bare Co-Producer
Jennifer Kimball
Stripped Bare Co-Producer