A Stripped Bare Workshop Performance
Inspired by Frida Kahlo's work of the same name centering on her self-comfort in times of grief, What the Water Gave Me is a collaboratively written one act play exploring the themes of care-giving and motherhood through the lens of a  surreal theatrical experience: a modern day woman waking up in Frida Kahlo's bathtub with no recollection of how she got there. This two-woman play utilizes music and movement/dance elements and is the first of our Stripped Bare Arts Incubator Projects for the 2021-2022 season.
Creating new plays takes time, open hearts, and dedicated space to nurture ideas. It takes a commitment to investing in artists and helping to discover and grow new voices. And it demands resources focused on process, artistic exploration, and room to risk. Our Stripped Bare Arts Incubator Project provides research and development time to at least four new projects per season – bolstering new artists, forms, and voices. A Stripped Bare project is not about sets, lights, props, and costumes. It is about actors, words, passion, movement, and ideas.
Learn more about Stripped Bare Arts Incubator Project HERE.
Follow Some Bodies Theatre Company on the web HERE and on Instagram @somebodiestheatre
MEET THE ARTISTS

Emily McClain is a professional playwright and theatre educator working at the new School of the Arts at Central Gwinnett High School. Emily is a proud member of Working Title Playwrights and the Dramatists Guild, and a founding member of Playwrights Thriving and Write Stuff Atlanta. Her play SLAYING HOLOFERNES was co-winner of Essential Theatre's Playwriting Award and received a world premiere production in 2019. Her full length comedy JULIE'S PLACE was selected for the JOOKMS Spotlight Series in July 2020 and later went on to be a semi-finalist with the New American Voices with The Landing Theatre Company. Her tragedy TERMINUS ANDRONICUS was a finalist at the American Shakespeare Center Shakespeare's New Contemporaries competition in 2019. Her play CHILDREN OF COMBS AND WATCH CHAINS was named a finalist for the Risk Theatre International Competition in August 2020. Her short plays have been staged at many professional theaters across the country including Mississippi, California, Wisconsin, Virginia, New York, and numerous venues in Georgia.
Jennifer Boutell has spent most of her life writing and making theatre with some fine, fine folks— including writing, directing, designing, and performing with these amazing Bodies. She was born and raised in Texas, moved to California, then New York, and now she lives in Georgia. SAG-AFTRA/AEA/DG/HRC jenniferboutell.com
Odelia San Diego was raised by wild dogs in the forest of Patagonia. Then this Chilean actress came to the US to steal hearts and laughs through dark comedy and auto-bio stories.
Rose Mancuso has been singing, dancing, and making silly faces inside and out of the theatre for most of her life. She has a Bachelor's of Musical Theatre from Coker University, and continues to train/cope with the Meisner Technique at the Robert Mello Studio. Some of her recent theatrical credits include: Helena in A Midsummer Night's Dream with Shakespeare in the Ponce, Princess Katherine in Henry V with Shakespeare on Draught, and Vanda in Venus in Fur at Pinch n' Ouch Theatre.
Special "Thank you!" to Paul McClain, Elisabeth Cooper, Gabrielle Diaz, & Kristen Taylor
Cast + Crew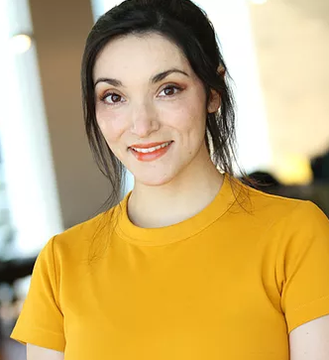 Odelia San Diego
Frida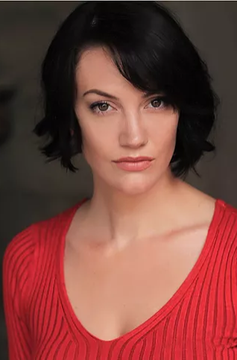 Rose Mancuso
Vivian
Jennifer Boutell
Director
Ellen Krall
Music Composer & Performer
Jessenia Ingram
Stripped Bare Co-Producer
Jennifer Kimball
Stripped Bare Co-Producer