A Stripped Bare Workshop Performance
How to Be A Lesbian is a one-act comedy about a queer Black woman who realizes, after coming out of the closet, that there is much more to being a lesbian than she anticipated. Led by a seemingly omniscient male voice, the protagonist is thrust into different sectors of lesbian culture, trying to figure out where she fits in.
Creating new plays takes time, open hearts, and dedicated space to nurture ideas. It takes a commitment to investing in artists and helping to discover and grow new voices. And it demands resources focused on process, artistic exploration, and room to risk. Our Stripped Bare Arts Incubator Project provides research and development time to at least four new projects per season – bolstering new artists, forms, and voices. A Stripped Bare project is not about sets, lights, props, and costumes. It is about actors, words, passion, movement, and ideas.
COVID-19 safety protocols will be in place.
Learn more about Stripped Bare Arts Incubator Project HERE.
MEET THE ARTISTS

Kayla Parker (she/her) is a writer, director, and actor. After receiving a B.F.A in acting from Howard University, she moved to Atlanta, GA excited to get involved in the bustling theatre community. Parker began her Atlanta career as an acting and directing intern at Actor's Express during the 2019-2020 season. This year, Parker is excited to have produced her short piece, "On Being Born" as a DK Fellow with True Colors Theatre Company as well as being a writer for the serialized podcast drama, Crossroads, produced by Actor's Express. Her latest project, Maschood, is a documentary film that was commissioned as part of the Alliance Theatre's Spotlight Studio. Parker is ecstatic to be sharing, How To Be A Lesbian on the Synchronicity stage.
Special "Thank you!" to Synchronicity Theatre, Jennifer Kimball, Jessenia Ingram, Salondia Aveni, The Southwest Arts Center, Amber Michelle Parker, Marcia Cunning, Kaja Brielle, Jalease Turner, Shekayla Jones and Angelica Trumer.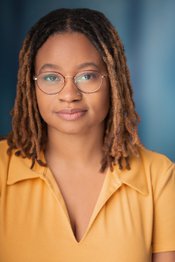 Cast + Crew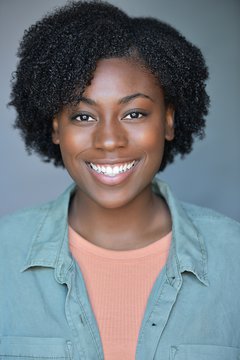 Theodora Blot
The Protagonist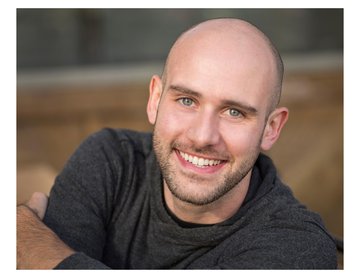 Jeff Hathcoat
The Patriarchy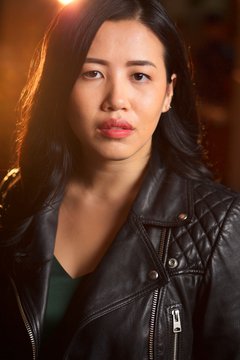 Si Chen
Ensemble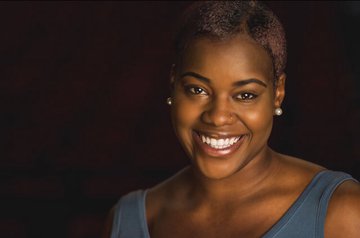 Tyasia Shadae Niangene
Ensemble, Diamond
Kayla Parker
Writer & Director
Tamiea Anderson
Stage Manager
Dionne Ledbetter
Music Composer
Jessenia Ingram
Stripped Bare Co-Producer
Jennifer Kimball
Stripped Bare Co-Producer