Closed as of 12/24 due to COVID-19
All tickets for shows Dec 24th - Jan 2nd will be refunded.
About the Show
In this rock concert meets live theatre, follow young Alice as she journeys through self-doubt to find her true voice and her true self. This vibrant, zany, and refreshing new take on Lewis Carroll's beloved story brings a live band soundtrack - from classic rock to punk to ska – to a classic tale for kids and parents of all ages.
The show runs approximately 80 minutes with one intermission.
Seizure warning: This production may potentially trigger seizures for people with photosensitive epilepsy due to the use of strobe lighting. Sensory warning: This production uses loud, amplified music throughout the show.
for your safety
While Georgia is labeled "High Risk," Synchronicity will require all audience members to provide proof (via phone or paper) of a Negative COVID test (taken within 72 hours – rapid tests are fine) OR proof of full vaccination to gain admittance to the theatre. We also require that audience members wear masks at all times. Visit our COVID-19 page for our full COVID-safety protocols, including our ventilation upgrades and HEPA filter installations.
MEET THE CREATORS
Rachel Rockwell (Book and Lyrics), award-winning, Chicago-based director/choreographer, credits include Ride The Cyclone (U.S. premiere) at Chicago Shakespeare Theatre; Brigadoon at the Goodman Theatre (Jeff Award for best musical, best choreography); Diary of a Wimpy Kid, The Musical at the Children's Theatre Company; Enron at TimeLine Theatre Company (Chicago premiere, Jeff nomination for best play in a mid-size category); Mary Poppins (Jeff nomination for best musical and best director), In the Heights, The Music Man, Annie and Hair at the Paramount Theatre; Billy Elliott (Jeff award for best choreography), Les Misérables (Jeff nomination for best musical and best director), Sweeney Todd (Jeff nomination for best musical and best director), The Sound of Music (Jeff nomination for best musical and best director), Ragtime (Jeff award for best musical and best director), Oliver! (Jeff nomination for best musical and best director) and Miss Saigon (Jeff nomination for best musical and best director) at Drury Lane Theatre; October Sky (World premiere), 42nd Street (Jeff nomination for best musical and best director), Shout!, The 25th Annual Putnam County Spelling Bee (Jeff nomination for best musical), A Christmas Carol, Disney's High School Musical, Seussical and Disney's Aladdin at the Marriott Theatre; Disney's The Little Mermaid, Shrek, Disney's Beauty and the Beast, Short Shakespeare! The Taming of the Shrew, Short Shakespeare! Romeo and Juliet, The Adventures of Pinocchio and The Emperor's New Clothes at Chicago Shakespeare Theatre; Leaving Iowa at Fox Valley Repertory; John and Jen at Apple Tree Theatre; and It's a Wonderful Life, A Live Radio Play and Married Alive at Noble Fool Theatricals. Rockwell was named best director of 2010 by Chicago Magazine and "Chicagoan of the Year in Theater" in 2013 by the Chicago Tribune.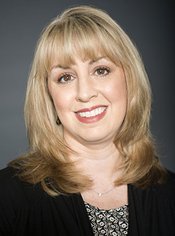 Michael Mahler (ASCAP) (Music and Lyrics) is a Chicago-based composer/lyricist whose works for family audiences include Wonderland: Alice's Rock & Roll Adventure, Diary of a Wimpy Kid, How Can You Run with a Shell on Your Back?, The Christmas Miracle of Jonathan Toomey and The Main Street Kids Club. Other works include October Sky, Hero, Knute Rockne: All-American and Painted Alice. Mahler contributed additional lyrics to Cameron Mackintosh's Broadway-bound revival of Miss Saigon and served as premiere English lyricist for Boublil and Schönberg's La Revolution Francaise. Projects in development include Secret of My Success, based on the Universal motion picture, and Gravediggers' Hamlet. Mahler's songs have been performed in concerts and showcases around the globe including the ASCAP/MAC Songwriter Showcase, the NAMT Festival of New Musicals and an evening at the Kennedy Center. He is the recipient of several songwriting awards, including the Jeff Award for best new work for his musical Hero. Mahler's liturgical songs are available through GIA Publications, and his band The Lincoln Squares have released a self-titled EP online. He lives in Oak Park, Ill., with his wife, actress Dara Cameron, and their fat little dog, Julian.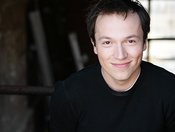 Jennifer Alice Acker (Director) is an Atlanta based director and actor, and the Executive Director of Eclectic Music, an intown music school. She is a graduate of Florida State University, holding dual degrees in Music and Theatre, and has studied with Theatre Academy London and apprenticed at the Atlanta Shakespeare Company. Recent directing credits include Mac|Beth at Synchronicity, Christmas with the Crawfords at Out Front, Citizen's Market at Horizon Theatre, Wonder Women for Studio Tenn and the Atlanta Music Theatre Festival, and The Last Time We Were Here for The New York Music Theatre Festival. Influenced deeply by her training and passion for the works of Shakespeare, the craft of Musical Theatre, and the devised theatre of Jerzy Grotowksi, Jennifer's work tends towards striking visuals, authentic storytelling, and a strong flirtation with the line where magic and reality meet. www.jenniferaliceacker.com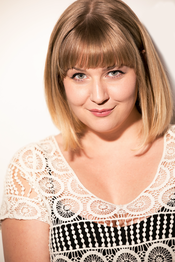 Cast + Crew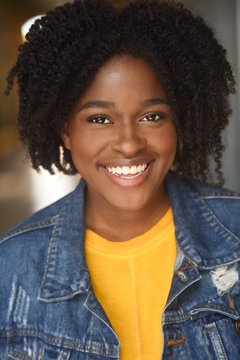 Ja'Siah Young
Alice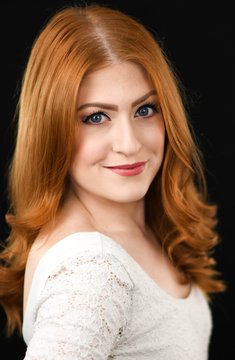 Hannah Lake
Dinah/White Rabbit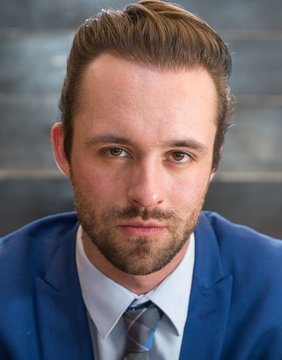 Danny Crowe
Cheshire Cat/Jabberwock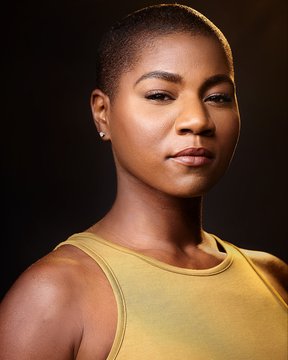 Autumn Hamilton
Queen of Hearts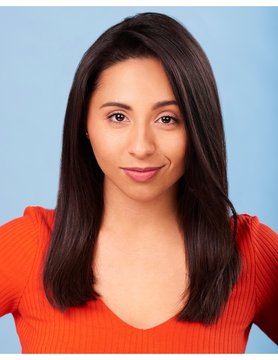 Iliana Rivera
Mad Hatter/Felicite/Unicorn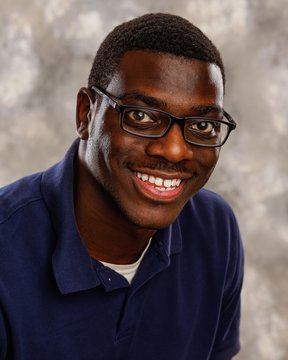 Branden Shaw
Dormouse/Seven/Dum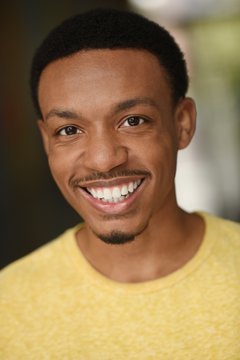 David Wells
March Hare/Four/Dee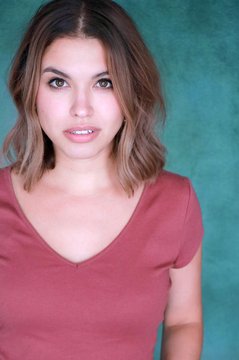 Anna Dvorak Gonzalez
Caterpillar/Bianca/Lorina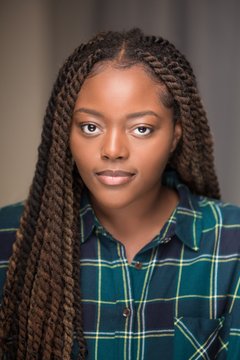 Deja Holmes
Swing #1
Gamble
Band Leader + Keys
Daniel Melton
Electric Guitar
Jennifer Alice Acker
Director
LeRell Ross
Music Director
Madalyn Walsh
Set Designer
Derrick Vanmeter
Costume Designer
Joseph P. Monaghan III
Lighting Designer
Amber Brown
Props Designer/Run Stage Manager
Vallea Woodbury
Production Manager
Elisabeth Cooper
Associate Producer
Rachel Graf Evans
Technical Director
Katie Ivey
Assistant Stage Manager
Tommy Priester
Master Electrician
Preston Goodson
Sound Technician
Kristin Storla
COVID-19 Safety Officer
Preston Goodson
Sound Technician