Check out last year's event!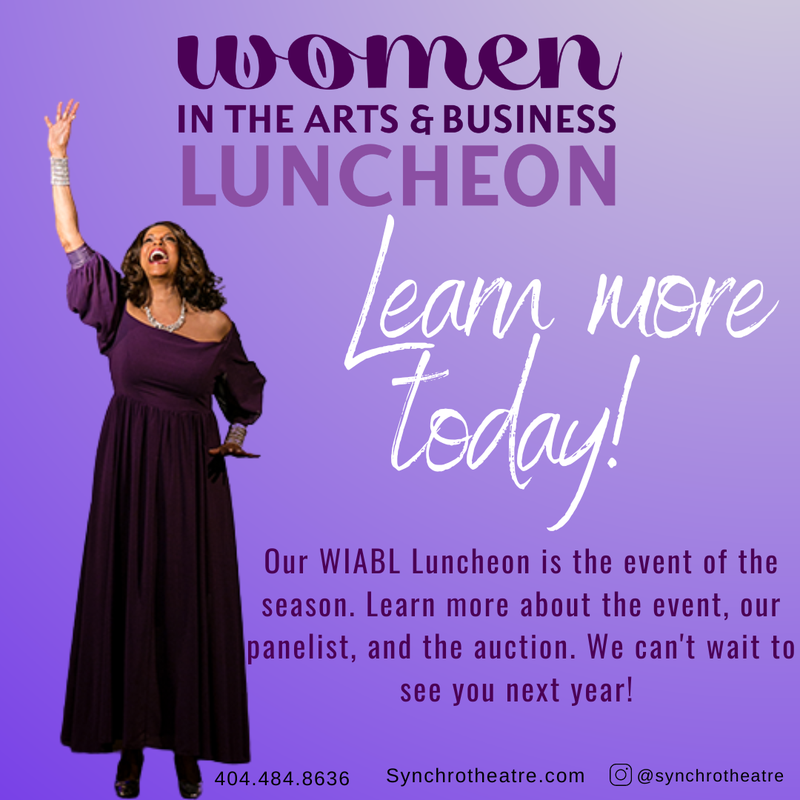 Honorees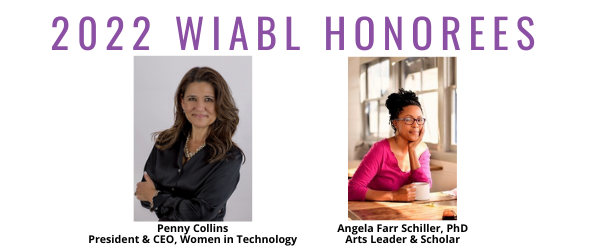 Penny Collins, President & CEO, Women in Technology
Penny joined WIT from First Data Corporation, where she served as Chief Technology Control Officer, Global Lead for Disaster Recovery Application Development, and Head of Global Cyber Security and Controls PMO. In addition to leading the company's technology compliance and controls, she was also the global leader for First Data's Women's Leadership Council, and a solid champion for the organization's support of WIT as a strategic partner. Prior to First Data, Penny spent time as a business owner and entrepreneur, was Chief Process and Usability Officer for British Telecom (BT), and has spent her career leading global technology teams. She was awarded Women in Payments' award for Education in 2019 and is an active member of the Atlanta non-profit community.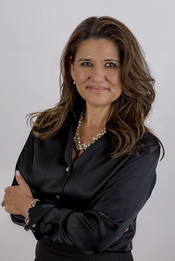 Angela Farr Schiller, PhD, Arts Leader & Scholar
Angela is an Emmy® Award winning director and an Associate Professor of Theater at the Boston Conservatory in Boston, Mass. Formerly she served as the Director of Arts Education at the four-time Southeast Emmy® Award winning ArtsBridge Foundation for the Cobb Energy Performing Arts Centre, in Atlanta, GA, and as an Assistant Professor, the Resident Dramaturg, and the Coordinator of Undergraduate Research for the Department of Theatre & Performance Studies at Kennesaw State University. She received her B.A. in Theatre from the University of California, Santa Cruz, where she completed her final year of study at the University of Cape Town in South Africa. She also studied at the University of Ghana in Accra, Ghana and the University degli Studi di Siena, Italy. She received her M.A. from the Department of Social and Cultural Analysis with an emphasis in Africana Studies from New York University, and completed her Ph.D. in Theater and Performance Studies at Stanford University.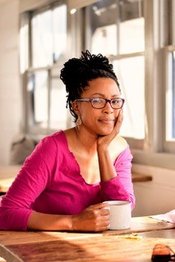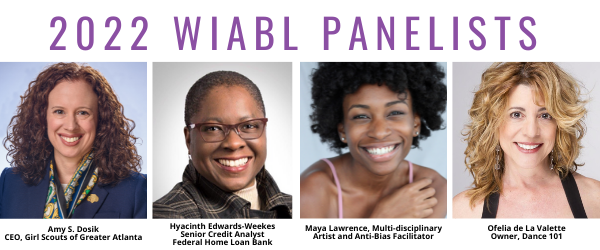 Panelists
Amy S. Dosik, CEO, Girl Scouts of Greater Atlanta
Hyacinth Edwards-Weekes, Senior Credit Analyst, Federal Home Loan Bank Atlanta
Maya Lawrence, Multi-disciplinary artist and Anti-Bias Facilitator
Ofelia de La Valette, Owner, Dance 101
"It is essential that we support organizations which propel and uplift women in our communities. Delta Community Credit Union is proud to be among several generous organizations who sponsor this energetic event! We look forward to it year after year."
-- Reina Jones | AVP, Community Development Delta Community Credit Union
"Alston & Bird has been a long-time sponsor of Synchronicity's Women in the Arts and Business Luncheon because it is a wonderful opportunity to engage with current clients and network with potential clients who are interested in Atlanta's arts community. The event also provides a meaningful out-of-office experience for our attorneys to be inspired to contribute further to the community around us." – Elizabeth Clark Associate, Alston & Bird
-- Elizabeth Clark | Associate Alston & Bird
Download the 2022 WIABL Sponsorship Levels & Info
Thank you to our sponsors!
PIONEER
KPMG
ADVENTURERS
Equifax
Goldman
Google
Warner
LEADERS
Agnes Scott
Assurant
Delta Community Credit Union
FHL Bank Atlanta
Metro Atlanta Chamber of Commerce
Mitchell Meetings
PINK Consulting LLC
Small Business Services
SUPPORTING CIRCLE
Chris and David Cofrin
Johnson Kurlander Legal
Kristie Madara
Carr, Riggs & Ingram, LLC
Tiffany and Jerrell Moore
Julianne Taft