Cheerfully desecrating the stories of Sir Arthur Conan Doyle
Classic literature's favorite "odd couple" is completely reimagined in this new murder mystery comedy.
About the Show
You'll find the world's most ingenious detective in the oddest of places. And one of them is on Dr. Joan Watson's last nerve. 
The game is most definitely afoot in Kate Hamill's gender-bending, irreverent, and affectionate take on Sir Arthur Conan Doyle's beloved mystery classics.  This time, in a highly-theatrical adventure comedy, Sherlock Holmes and Watson are at it again solving mysteries full of murder and mayhem, and the challenges of sharing a bathroom sink. 
You might just say… it's to die for.
** Please be aware that this production includes: Live Gun Fire, Violence, Adult Situations, Simulated Drug Use, Depictions of Blood, Weaponized Intelligence, Snakes, and the Comedic Mishandling of a Corpse**
for your safety
Currently we require that audience members wear masks at all times. The situation is fluid and may change.
Because Fulton County is currently "medium risk" according to the CDC and following the lead of many live performing arts organizations in Atlanta and around the country, Synchronicity will no longer ask for proof of vaccination status or negative COVID-19 test. 
Visit our COVID-19 page for our full COVID-safety protocols, including our ventilation upgrades and HEPA filter installations.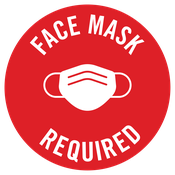 MEET THE CREATORS
Katie Hamill (Playwright) - Kate Hamill is a playwright and actor based in NYC. For the last three seasons she has been included on the most produced playwright list in American Theatre Magazine. Her most recent work includes the virtual production of BADASS GALBOSS POWER HOUR for Primary Stages; DRACULA at Classic Stage Company; the New York premiere of LITTLE WOMEN by Primary Stages (commissioned and received its world premiere at The Jungle Theater in Minneapolis); and MANSFIELD PARK which was commissioned by and debuted at Northlight Theater. This season she debuted MS. HOLMES & MS. WATSON-#2B at Kansas City Rep and EMMA at The Guthrie.
Kate's adaptation of Jane Austen's SENSE & SENSIBILITY (in which she originated the role of Marianne Dashwood) had its world premiere off-Broadway, produced by Bedlam. SENSE & SENSIBILITY was named one of the "Top Ten Plays of 2014" by both Ben Brantley of the New York Times and by the Huffington Post, which called it "the greatest stage adaptation of this novel in history." It reopened in New York in January of 2016 at the Gym at Judson where it ran for almost 300 performances.
SENSE & SENSIBILITY had its regional debut in spring 2015 at Dallas Theater Center. It has been produced at the Folger Theatre in Washington DC (four Helen Hayes awards), The Guthrie Theatre in Minneapolis and theaters around the country.
Her adaptation of VANITY FAIR debuted at The Pearl Theater in 2017 with an extended run and was seen in a co-production between Shakespeare Theater in DC and American Conservatory Theatre in San Francisco.
Her adaptation of PRIDE AND PREJUDICE started at Hudson Valley Shakespeare Festival in a production that moved to Primary Stages, in an extended production. PRIDE AND PREJUDICE received an Off Broadway Alliance nomination for Best Unique Theatrical Experience. The play was also seen at WaterTower Theater in Addison, TX and Seattle Rep and has now been licensed nationwide.
She is currently working on an adaptations of THE ODYSSEY which will be produced by ART, as well as several new original plays, including THE PIPER (2019 O'Neill NPC finalist; PlayPenn selection) and THE PROSTITUTE PLAY (developed at Cygnet Theater).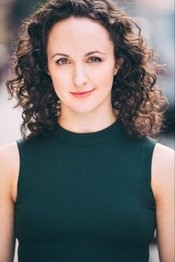 MEET THE CREATORS
Sir Arthur Conan Doyle (Writer) - (22 May 1859 – 7 July 1930) was a British writer and physician. He created the character Sherlock Holmes in 1887 for A Study in Scarlet, the first of four novels and fifty-six short stories about Holmes and Dr. Watson. The Sherlock Holmes stories are milestones in the field of crime fiction.
Doyle was a prolific writer; other than Holmes stories, his works include fantasy and science fiction stories about Professor Challenger and humorous stories about the Napoleonic soldier Brigadier Gerard, as well as plays, romances, poetry, non-fiction, and historical novels. One of Doyle's early short stories, "J. Habakuk Jephson's Statement" (1884), helped to popularise the mystery of the Mary Celeste.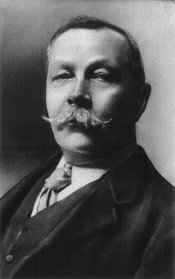 Cast + Crew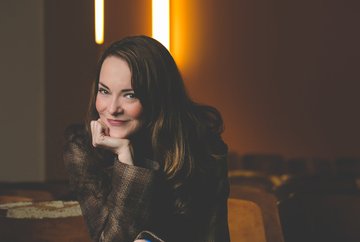 Tara Ochs
Sherlock Holmes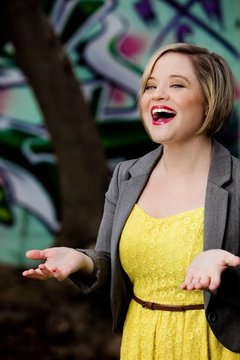 Karen Cassady
Joan Watson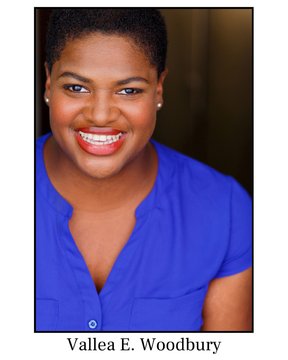 Vallea E. Woodbury
Irene Adler / Miss Hudson / Mrs. Drebber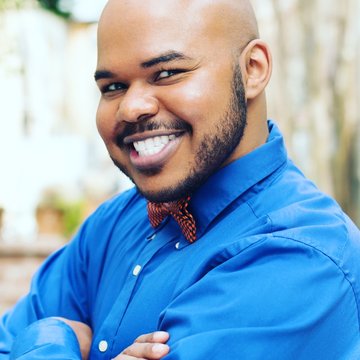 O'Neil Delapenha
Lestrade, various
Suehyla E. Young
Director & Dramaturg
Blaire Hillman
Assistant Director & Female Swing
Kristina White
Scenic Designer
Chase Weaver
Properties Designer
Elisabeth Cooper
Lighting Designer
Savannah Cobb
Costume Designer
Dan Bauman
Sound Designer
Kristin Storla
Fight & Intimacy Director
Vallea E. Woodbury
Production Manager
Rachel Graf Evans
Technical Director
Adam Weisman
Stage Manager
Chayse Armstead
Assistant Stage Manager & Intern