A Stripped Bare Arts Incubator Workshop
"A Little Hatterpillar's Journey To Self-Acceptance"
The Mad Hatterpillar is a puppet-centric children's musical, following the journey of Maddie, a caterpillar determined to become a butterfly and escape her mundane garden walls. Like her real life counterpart, she sheds her heads at each new stage of life, stacking the molted heads upon her new one. Each of these heads symbolizes a stage of Maddie's growth into self-acceptance.
Creating new plays takes time, open hearts, and dedicated space to nurture ideas. It takes a commitment to investing in artists and helping to discover and grow new voices. And it demands resources focused on process, artistic exploration, and room to risk. Our Stripped Bare Arts Incubator Project provides research and development time to at least four new projects per season – bolstering new artists, forms, and voices. A Stripped Bare project is not about sets, lights, props, and costumes. It is about actors, words, passion, movement, and ideas.
Learn more about Stripped Bare Arts Incubator Project HERE.
MEET THE ARTISTS
Rachel Frawley is an Atlanta-based actor, writer, producer and teaching artist. She completed her apprenticeship with the Atlanta Shakespeare Co. In addition to performing steadily in Atlanta's theatre scene, and working as an indie film actor and voice actor, she has narrated over 30 audiobook titles with Lantern Studios, and produced for the Weird Sisters Theatre Project for their 2017 and 2018 seasons. During the past decade, she has taught and directed theatre camps, classes, plays and master classes for the Shakespeare Tavern, Aurora Theatre, Spruill Performing Arts, and the Company Acting Studio, and recently completed her first Intimacy Coordinator gig. Rachel is a blogger for Casting Networks and is currently a producer, writer and actor for Tipsy Tales. She is thrilled to be bringing "The Mad Hatterpillar" to Synchronicity's Stripped Bare.
Sarah Beth "SB" Hester is a puppeteer, actor, and teaching artist from Atlanta. Since graduating from the Atlanta Shakespeare Company's Apprentice program in 2015, she has been an active member of the Atlanta theatrical community. SB was a head puppeteer for BBC's "Moon and Me" and is a cast member of The Center for Puppetry Art's annual production of "Rudolph the Red-Nosed Reindeer." Recent credits include: Benvolio, "Romeo & Juliet" (ASC); Puppet Captain/ Performer, "Tesla vs Edison" (CPA, World Premiere Feb '23); Puppet Fabrication for Havoc Movement Company; National Puppetry Conference, Eugene O'Neill Theater Center. SB has been writing music for over a decade and plans to release her first solo album within the year. This will be Sarah Beth's second Stripped Bare project, having joined Synchronicity for its inaugural incubator as composer and performer for "Hannah Cremation + The Ash."

MEET THE CAST
Kevin Roost is honored to work on this project with a handful of his dear, talented friends. Big thanks to SB and Rachel for bringing me along! Some favorite roles include Mercutio, Theseus, Robin Hood, and Spencer Lockroach. Shakespeare Tavern AppCo '15. Fight Choreographer, Producer, and Director of Education and Casting for Havoc Movement Company (www.havocmovement.com). Let's Play!
Mary Ruth Ralston's usual habitat is the cool dark cave called the Shakespeare Tavern, although her range can expand across the whole metro Atlanta area. In fact, they were observed at a previous Stripped Bare event several years ago performing with Sarah Beth in Hanna Cremation + The Ash. She is an opportunistic feeder whose usual diet consists of vegetables, grains, fruits, and occasionally even pizza.
Megan Zhang (Maddie) Megan is an actor based out of Atlanta, working on stage and in front of the camera. She loves all forms of art and often paints and makes pottery in her free time!
Niko Carleo they/them (Puppet Coach, Ensemble) Niko Carleo is a puppeteer and actor in the Atlanta area. You may have seen them most recently in Rudolph the Red-nosed Reindeer at the Center for Puppetry Arts, Homos, or Everyone in America at Out Front Theatre, Heathers: The Musical at Actor's Express, or in the solo puppet show Peace, Love, and Puppets with That Puppet Guy Productions.
Imani Joseph (Shelly Snail, Ensemble) Imani Joseph is an Atlanta based performer who's so excited to play in the garden! Her most recent credits include The Pretty Pants Bandit (Georgia Ensemble Theatre), and The Lost Colony. Much love to her village and her love!
Shelby Folks (Mama Mantis, Ensemble) It is with extreme enthusiasm Shelby finds herself back ending her theatrical hiatus by being back on stage at Synchronicity (Nancy Clancy in Fancy Nancy). Before her intermission, she had the opportunity to work with Horizon Theatre (#13 in The Wolves), Found Stages (US Mary Shelley in Frankenstein), StageDoor Theatre (Millie Owens in Picnic, Ensemble in Annie, Get Your Gun, and Ensemble in Kiss Me, Kate), Zero Circle Theatre Company (Jaquenetta in Love's Labour's Lost), and Serenbe Playhouse (Mary Lennox in The Secret Garden, Heavenly Friend/us Julie in Carousel, Ensemble in Evita). She has a passion for education and teaches acting and musical theatre to young performers with the Alliance Theatre. As such, she has music directed The Little Mermaid, Matilda, the Musical, and is beginning work on Once Upon a Mattress with the middle schoolers at Cliff Valley. 
Evan Phillips (Swing, Production Assistant) is a graduate from Michigan State University with a BFA in Theatre & an Alum of Aurora Theatre's 2019 Apprentice Company.  Evan is also an Associate Artist of the Sense-Ability Ensemble and is currently developing an original musical geared towards neurodiverse audiences. Evan has also performed at a variety of theatre companies including Aurora Theatre, Alliance Theatre, Georgia Ensemble Theatre, Out Front Theatre, Center for Puppetry Arts, Herschend Family Entertainment & Working Title Playwrights. Lots of love to family & friends for all of their support. Sporadic updates at @evanhillphillips & www.evanhillphillips.com.
Cast + Crew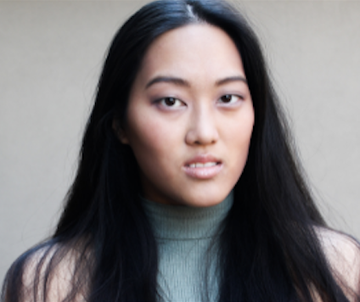 Megan Zhang
Maddie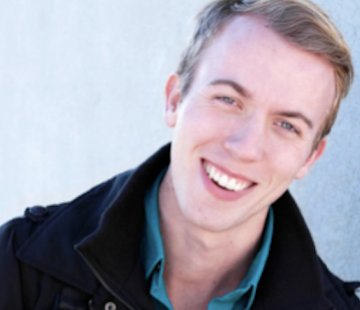 Kevin Roost
Butterbro/Ensemble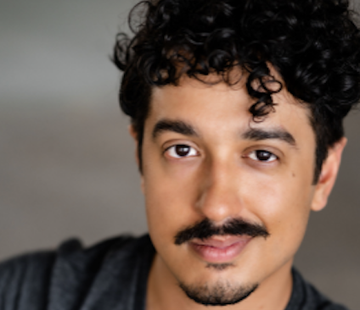 Niko Carleo
Puppet Captain/Ensemble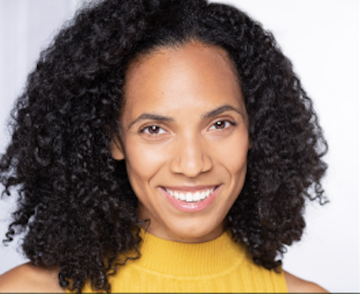 Imani Joseph
Shelly Snail/Ensemble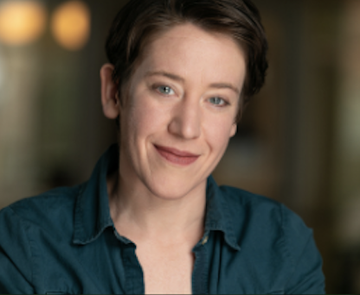 Mary Ruth Ralston
Bizzy Bee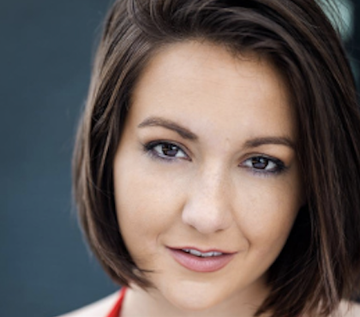 Shelby Folks
Mama Mantis/Ensemble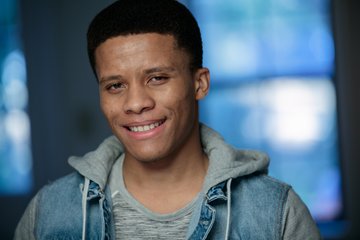 Evan Phillips
Swing/Production Assistant
Jessenia Ingram
Stripped Bare Co-Producer
Jennifer Kimball
Stripped Bare Co-Producer