In association with the Playwrights' Center of Minneapolis and Atlanta's Working Title Playwrights, Synchronicity Theatre will present SheWrites, a national playwriting competition for women, February 12 – 24, 2018, Synchronicity Theatre in Atlanta. The plays that will be work shopped this year are Medica by Daryl Lisa Fazio, Romeo & Naomi Ramirez by Kathryn Walat, and Hands of Color by Kimberly Monks.
SheWrites provides women playwrights with the opportunity to develop previously unproduced work, and garner exposure for these new pieces. Over the course of 10 days, Synchronicity will bring three playwrights to town to investigate, tweak, prod and polish their plays. Each play will be assigned a director, a dramaturg, and a stage manager, and will be cast with excellent Atlanta actors. The goal is for each playwright to have time to develop the play based on her own needs. The workshop will end with a public reading of each script.

Medica by Daryl Lisa Fazio
Directed by Rachel May
February 21, 2018
7:30pm
In a remote surgical tent during a 25-year war, in a time later than now, and in a world where all healers are women, 60-year old Dr. Minnie Vega is going to snap. Until gifted, young Dr. Irene Wilde enters her reality, along with the troops involved in a sudden offensive. And for the next 24 hours, the two doctors butt heads and fix soldiers who, for some reason, all look the same. Radios breathe and defy space and time. Light comes out of fingers. And really, all these doctors want to know is: can it be possible to take care of yourself while you're healing everyone else?
Romeo & Naomi Ramirez by Kathryn Walat
Directed by Lee Nowell
February 22, 2018
7:30pm
She's a rookie cop on her first undercover narcotics assignment. He's an Honors English student trying to live up to his Shakespearean name. And this is Florida, with some of the toughest drug laws in the nation. So is it a love story... or a tragedy? Whose version are you going to believe?
Hands of Color by Kimberly Monks
Directed by Lydia Fort
February 24, 2018
7:30pm
Hands of Color shares a new and pure perspective on racism and its "Why." It follows the experience of Thomas, a White man who slowly has his racist views stripped from him by the various people he encounters in the African-American community. Can love and hate thrive alongside each other? Are innocence and love the cure for racism? Is redemption, all possible for those we deem irredeemable?

ABOUT DARYL LISA FAZIO
Daryl Lisa Fazio is a playwright, actor, and theatre graphic designer based in Atlanta. Off-Broadway: POPart: The Musical (New York Musical Theatre Festival); Greyhounds. Regional: The Flower Room, Actor's Express world premiere; Split in Three, Aurora Theatre, Florida Rep world premiere; Freed Spirits, Horizon Theatre commission and world premiere. Her musical, lift (with composer Aaron McAllister), was awarded a slot in the NAMT Festival of New Musicals in New York City, as well as being developed, the York Theatre and Coastal Carolina University. Developmental workshops: Emory University, Truman State University, 7 Stages, Working Title Playwrights, The Weird Sisters Theatre Project, Florida Rep's PlayLab, and New Stage Theatre. Daryl is a professional member of the Dramatists Guild. BA Theatre: Northwestern University. MFA Graphic Design: University of Memphis. Daryl hails originally from Mississippi, and her commitment is to writing complex and challenging roles for women of all ages, races, and classes, often with a focus on the Deep South.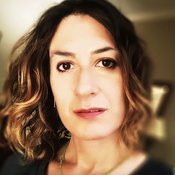 ABOUT KATHRYN WALAT
Kathryn Walat's play Creation premiered, the Theatre @ Boston Court in Pasadena, for which she was nominated for an LA Stage Alliance Ovation Award for Playwriting. Her Victoria Martin: Math Team Queen premiered Off-Broadway, the Women's Project, and was published in New Playwrights: The Best Plays of 2007; and her politically resonant Bleeding Kansas premiered, the Hangar Theatre (Ithaca, NY) and received a Francesca Primus Citation from the American Theatre Critics Association. Other productions include See Bat Fly (Brown-Trinity Playwrights Rep), Ancient Gods of the Backwoods (New George's Germ Project, NYC), Know Dog (Salvage Vanguard, Austin), Johnny Hong Kong (Perishable Theatre, Providence), and the On the Road anthology project (Actors' Theatre of Louisville). As a core member of the Playwrights' Center in Minneapolis, Romeo & Naomi Ramirez was developed as part of their Ruth Easton New Play Series, and her Small Town Values appeared, PlayLabs; both plays were also recognized on the Kilroy's List. Kate has been in residence, such places as the Eugene O'Neill Theatre Center, Bay Area Playwrights Festival, Lark Play Development Center, The Orchard Project, and Yaddo; and commissioned by MCC Theater, Yale Repertory Theatre, and New Georges (where she is an Affiliated Artist). As an opera librettist, her work has been produced by Chicago Lyric Opera, Pittsburgh Opera, and twice, the PROTOTYPE festival in New York. Her latest play, Southern Haunt, appeared in fall 2016 in the Threshold New Play Festival, Actor's Express. A former resident of Savannah, she now lives in New York, and teaches playwriting, the State University of New York/Albany. BA: Brown University, MFA: Yale School of Drama.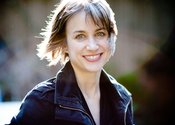 ABOUT KIMBERLY MONKS
Kimberly Monks is a third-year MFA Acting candidate and emerging playwright, UC San Diego. She graduated from Vanguard University of Southern California in 2015. UCSD Theatre credits: La Bete, Damascus, Native Son, The Taming of the Shrew, Are You There?, What of the Night, A Raisin in the Sun. Regional Credits: Incurable: A Fool's Tale (Guthrie Theater, 2017 Guthrie Experience), Wild Goose Dreams (La Jolla Playhouse). Kimberly is more than excited to be embarking on such a journey with Synchronicity Theatre for her playwriting debut. She plans to continue giving a voice to the marginalized and the silenced by telling stories that must be told.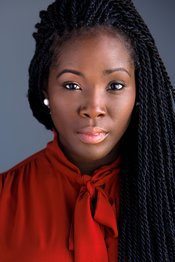 Cast + Crew

Mary Lynn Owen
Vega (Medica)

Caitlin Hargraves
Wilde (Medica)

Theroun Patterson
Sergeant James (Medica)

Dakota Adams
All the young soldiers (Medica)

Chris Hecke
Romeo (Romeo & Naomi Ramirez)

Erika Miranda
Naomi/Anna (Romeo & Naomi Ramirez)

Parker Fox Ciliax
Josh (Romeo & Naomi Ramirez)

Denise Arribas
Marcela (Romeo & Naomi Ramirez)

Brad Brinkley
Thomas (Hands of Color)

Marguerite Hannah
Stephanie Browning/Woman (Hands of Color)

Charity Purvis Jordan
Sarah Browning/Rebecca (Hands of Color)

Bryn Striepe
Jesse (Hands of Color)

Anthony S. Goolsby
Robert (Hands of Color)
Rebekah Suellau
Dramaturgy (Medica)
Britt Sharer
Stage Management (Medica)
Jireh Holder
Dramaturgy (Romeo & Naomi Ramirez)
Dakota Adams
Stage Management (Romeo & Naomi Ramirez)
Addae Moon
Dramaturgy (Hands of Color)
Cydnei Prather
Stage Management (Hands of Color)