Supporting Synchronicity is about more than donating money–it's about being a part of something bigger.
giving to synchronicity
Our donors believe that theatre can change the world, and they give in smart, gutsy, and bold ways. Ticket sales cover only about a third of Synchronicity's overall budget. Join us today if you believe Atlanta deserves a place to engage in contemporary issues through provocative modern theatre. Join us today if you love new work. Join us today if you want to be smart, gutsy, and bold.
See all the benefits of giving to Synchronicity.
Contributions to Synchronicity Theatre are tax-deductible. We are a 501c3 organization; our EIN is 58-2352047.
2021-22 Annual Giving Campaign
Want to make a quick donation in support of smart, gutsy, bold theatre – donate to our Annual Giving Campaign! Every dollar allows us to create innovative theatre that inspires people and sparks social change.
Jerrilyn Levetan Fund
In honor of her extraordinary service and life, Jerrilyn's family established the Jerrilyn Levetan Fund, to pay the girls who participate in the Playmaking for Girls summer program. All donations to the Jerrilyn Levetan Fund are in honor of her life and memory.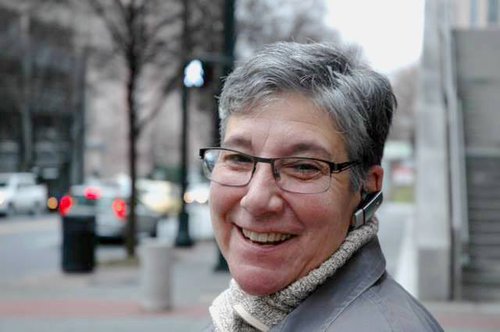 institutional support
Corporate Giving
Synchronicity has opportunities for companies of all sizes to show their dedication and support to Atlanta arts and culture while receiving visible recognition and exclusive benefits for an event, show or throughout the season, as well as sponsorship of our annual Women in the Arts & Business Luncheon.
Synchronicity works closely with each company and can customize a partnership that meets your company's specific goals and needs.
Foundation & Government Support
Private Foundation and Government support is a key player in Synchronicity's long-term sustainability, which helps us to continue to produce impactful programming like Playmaking for Girls and our Bold Voices World Premieres which spark community dialogue and build bridges between communities. In addition, these organizations help further Synchronicity's expansion and allow us to reach new audiences.
Thank you to all of our Corporate, Foundation and Government Partners.
GOVERNMENT PARTNERS
FOUNDATION SUPPORTERS
SEASON SPONSORS
Corporate & Event Sponsors
other ways to give
Corporate Matching
Many companies offer a gift-matching program for employees and retirees. Through these programs, you can double your gift at no additional cost and automatically upgrade your donor level.
Check with your company's philanthropic representative. Then notify our Development Director Dalyla McGee with a completed form.
Shop and Support
By using AmazonSmile for your online shopping, Amazon will donate .5% of your purchases to Synchronicity.
Please take a moment to sign up and select Synchronicity Theatre as your charity of choice. All of your future purchases through AmazonSmile can make a difference to Synchronicity. Bookmark the page and use it every time you shop!
Donor-advised Funds
Please request that checks are made payable to Synchronicity Theatre and mailed to us at:
Synchronicity Theatre
Attn: Development Office
1545 Peachtree Street, Suite 102
Atlanta, Georgia 30309
Make a Tax-Free Gift from your IRA
If you are 70 ½ years or older, consider a Qualified Charitable Distribution via IRA rollover to show your support of Synchronicity Theatre. Gifts made via IRA rollover are exempt from taxation and can reduce your overall tax liability, even if you don't itemize deductions on your tax return.
Contact us or ask your IRA administrator for more information.
Give Stocks and Securities
Gifts of stock or other securities are a powerful way to support Synchronicity. Gifts of appreciated assets offer valuable tax advantages and are easy to make! These tax savings—both in income and capital gains taxes—make gifts of securities a popular alternative to cash.
Synchronicity Theatre can put your stock donations to immediate use and you can:
Give away appreciated assets and usually avoid a tax gain
Receive the regular charitable income tax deduction if you itemize your taxes
Claim a tax deduction for the full fair market value (rather than the cost value) of your stock if you have owned the securities for more than one year.
Synchronicity also welcomes donations via wire transfer. You can make your gift through an electronic transfer through your bank or broker. Your broker will require written instructions from you in order to initiate the transfer.
Sponsor our Women in the Arts & Business Annual Luncheon
Support one of the only events to bring theatre artists together with business leaders to further our mission to spark community connections and uplift the voices of women and girls.
Give in Your Will
By including Synchronicity Theatre in your will, trust, or estate plans, you help to ensure the future of our Atlanta arts community.
Give in Honor of…
Make a gift in honor or memory of someone special. Synchronicity would love to help you celebrate those important to you in your life. At checkout note in the "add recognition" prompt.
Make an 'In-Kind' Gift
Have some cool stuff or services that you would like to give? Let us know. Art, jewelry, or vacation homes can be excellent auction items. Or your company might have a print shop who could donate free printing. Or you would like to donate massages for our actors or hard-working staff.
Donate by Mail
Prefer to give by check? Print, fill out, and send us the form linked below.
Donate by Phone
Make a secure donation over the phone. Call us at 404.974.3291.
Volunteer
Synchronicity Theatre could not continue to operate without the help and support of our volunteers. Our volunteers usher for shows, help at special events, and sometimes even get very hands on with storage clean-up days. Our volunteers are the life-blood of our organization.
Join the Board of Directors
Our goal to support independent artists, empower women and girls, and engage the community would not be possible without the leaders who serve on our Board. If you are interested in joining us in our work, please contact us.
financial information