Everyone's favorite china rabbit is back!
"DiCamillo has carved out a distinct place as one of her generation's most beloved writers."
—Chicago Tribune
About the Show
Everyone's favorite vain and haughty china rabbit is back on the Synchronicity stage.  His vest is buttoned tight and his gold pocket watch is set, but who might he be now?  Oh, it's just old Edward Tulane.
But just for now.  He'll have to battle the high seas, pass through the hands of a fisherman, befriend a happy hobo, comfort a sick child on his not-so-planned adventure to find his way home. 
Based on Kate DiCamillo's award-winning novel, and adapted by Dwayne Hartford, The Miraculous Journey of Edward Tulane takes us on an unexpected magical journey to discover the transformative powers of love.
for your safety
Currently masks are welcome but not required. The situation is fluid and may change.
Following the lead of many live performing arts organizations in Atlanta and around the country, Synchronicity will no longer ask for proof of vaccination status or negative COVID-19 test. 
Visit our COVID-19 page for our full COVID-safety protocols, including our ventilation upgrades and HEPA filter installations.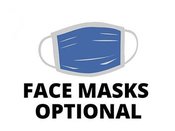 MEET THE CREATORS
Dwayne Hartford (Playwright) - is the Artistic Director at Childsplay in Tempe, Ariz., where all of his plays for young audiences have premiered. Eric and Elliot won the 2005 AATE Distinguished Play Award. The Imaginators was produced and aired on KAET TV, the Phoenix PBS affiliate.  His adaptation of A Tale of Two Cities was part of New York University's New Plays for Young Audiences Workshop and has been performed at Seattle Children's Theatre, People's Light and Theatre, and Wheelock Family Theatre. The Bully Pulpit is included in the anthology The Bully Plays and is being produced in schools and communities around the country.  Dwayne lives in Phoenix and received his B.F.A. degree from the Boston Conservatory.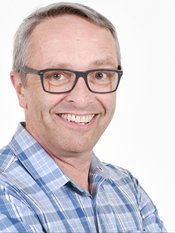 MEET THE CREATORS
Kate DiCamillo (Writer) - Kate DiCamillo is the author of many books for young readers. Her books have been awarded the Newbery Medal (Flora & Ulysses in 2014 and The Tale of Despereaux in 2004); the Newbery Honor (Because of Winn-Dixie, 2001), the Boston Globe Horn Book Award (The Miraculous Journey of Edward Tulane, 2006), and the Theodor Geisel Medal and honor (Bink and Gollie, co-author Alison McGhee, 2011; Mercy Watson Goes for a Ride, 2007). She is a National Ambassador for Young People's Literature Emerita, appointed by the Library of Congress.
A native of Florida, Kate now lives in Minneapolis, Minnesota.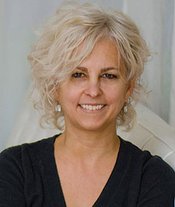 Cast + Crew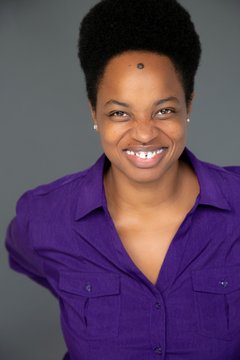 Dionna D. Davis
The Traveler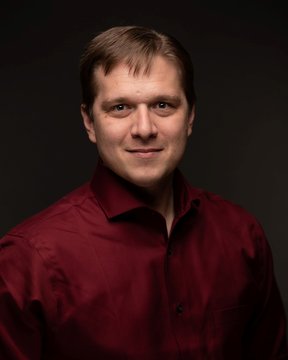 B. Paul McClain
Edward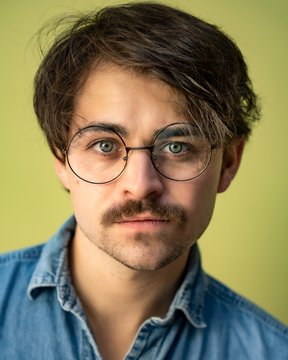 Jordan Patrick
The Man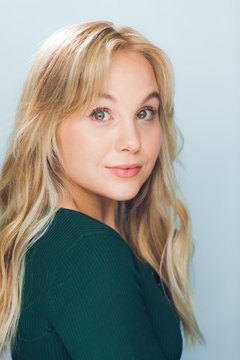 Gillian Rabin
The Woman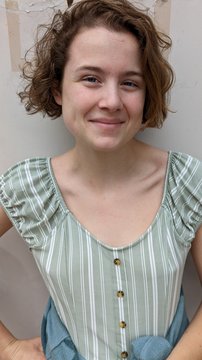 Zoey E. Laird
Swing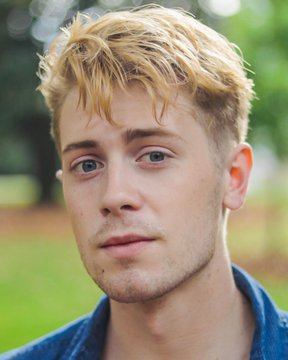 Josh Hudson
Swing
Jon Nooner
Scenic Designer
Courtney Loner
Properties Designer
Elisabeth Cooper
Lighting Designer
Linda Patterson
Costume Designer
Dan Bauman
Sound Designer
Vallea E. Woodbury
Production Manager
Rachel Graf Evans
Technical Director and Rabbit Costumer
Ryan Bradburn
Rabbit Designer and Builder
Adam Weisman
Stage Manager
Tamanda Kadewere
Assistant Stage Manager / Intern