From the Randolph Caldecott Medal book!
"Mufaro beamed with pride. 'The king has asked for the most worthy and the most beautiful. No, Manyara, I cannot send you alone. Only a king can choose between two such worthy daughters. Both of you must go."
About the Show
Once upon a time there was a man with two very beautiful daughters. Written in the style of African Folktales, Mufaro's Beautiful Daughters is an expansive, musical retelling of the beloved book. Set under the clear Zimbabwean sky comes a tale of sibling rivalry and tests of character.
Award-winning artist and writer John Steptoe's rich cultural imagery of Africa and gift for storytelling earned him the Coretta Scott King Award and the Boston Globe-Horn Book Award for Mufaro's Beautiful Daughters.
Now for the first time with new music created by Synchronicity's artistic team, Mufaro's Beautiful Daughters is simply magic for the whole family.
for your safety
Currently masks are welcome but not required.
The situation is fluid and may change.  Visit our COVID-19 page for our full COVID-safety protocols, including our ventilation upgrades and HEPA filter installations.
Visit our COVID-19 page for our full COVID-safety protocols, including our ventilation upgrades and HEPA filter installations.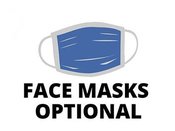 MEET THE CREATORS
John Steptoe (Writer)- John Steptoe was born in Brooklyn. From early childhood, he drew pictures and told stories with them. He started work on Stevie, his first picture book, when he was sixteen, and Stevie was published three years later to outstanding critical acclaim. Since then, he has written and illustrated many successful books for children.
John Lewis Steptoe, creator of award-winning picture books for children, was born in Brooklyn on September 14, 1950 and was raised in the Bedford-Stuyvesant section of that borough. He began drawing as a young child and received his formal art training at the High School of Art and Design in Manhattan. He was a student in the HARYOU-ACT Art Program and instructed by the highly recognized African American oil painter, Norman Lewis. He also studied at the Vermont Academy, where he was instructed by the sculptor, John Torres, and William Majors, a painter acclaimed by the Museum of Modem Art for his etchings and print-making.
His work first came to national attention in 1969 when his first book, Stevie, appeared in its entirety in Life magazine, hailed as "a new kind of book for black children." Mr. Steptoe, who had begun work on Stevie at the age of 16, was then 18 years old.
In his 20-year career, Mr. Steptoe illustrated 15 more picture books, ten of which he also wrote. The American Library Association named two of his books Caldecott Honor Books, a prestigious award for children's book illustration: The Story of Jumping Mouse in 1985 and Mufaro's Beautiful Daughters in 1988. Mr. Steptoe twice received the Coretta Scott King Award for Illustration, for Mother Crocodile (text by Rosa Guy) in 1982, and for Mufaro's Beautiful Daughters.
While all of Mr. Steptoe's work deals with aspects of the African American experience, Mufaro's Beautiful Daughters was acknowledged by reviewers and critics as a breakthrough. Based on an African tale recorded in the 19th century, it required Mr. Steptoe for the first time to research African history and culture, awakening his pride in his African ancestry. Mr. Steptoe hoped that his books would lead children, especially African American children, to feel pride in their origins and in who they are. "I am not an exception to the rule among my race of people," he said, accepting the Boston Globe/Horn Book Award for Illustration, "I am the rule. By that I mean there are a great many others like me where I come from."
Mr. Steptoe frequently spoke to audiences of children and adults about his work. He was the 1989 winner of the Milner Award, voted by Atlanta schoolchildren for their favorite author.
John Steptoe died on August 28, 1989 at Saint Luke's Hospital in Manhattan, following a long illness. He was 38 years old and lived in Brooklyn. Mr. Steptoe was among the small handful of African American artists who have made a career in children's books.
MEET THE CREATORS
Taryn Janelle (Lyrics/Director/Choreographer)- has a love for telling stories for and with children. Over her 30+ years in theatre she has worn hats as a director, actor, singer/songwriter, choreographer, producer and arts educator, currently serving as the Synchronicity's Education Director. At Synchronicity, you may have seen her in the Suzi nominated productions of Petite Rouge - A Cajun Red Riding Hood, Heidi, or the past three runs of A Year With Frog And Toad. More broadly, she has appeared with Kenny Leon's True Colors Theatre Company (Nativity), The Aurora Theatre (Sweet Charity, Christmas Canteen, South Pacific in concert), The Atlanta One Minute Play Festival, The Woodruff Arts Center (A tribute to Pearl Cleage), Fabrefaction (Willy Wonka), Kaiser Permanente, Horizon (Avenue Q), and Georgia Ensemble (Junie B Jones-the musical). Behind the table, she's worked with Synchronicity (Beyond Reasonable Doubt; Ella Enchanted, Asst Dir., Bob Marley's Three Little Birds (Suzi Nominated), Mirandy and Brother Wind, Dir.) 7 Stages (Revolt. She said. Revolt Again, Asst Dir.), GSU Clarkston (Gee's Bend, Asst Dir., The Harlem Stride, Me No Choose None, Dir.). Taryn is an Equity Membership Candidate, a proud member of ASCAP (American Society of Composers, Authors, and Publishers), an Arts Leader of Metro Atlanta (c/o '07) and has opened for such acts as Jagged Edge and Bobby Valentino as a singer/songwriter. She earned an MBA in 2009 while working onstage and administratively for the largest resident theatre company in the nation, Shadowbox Live, and currently works as an Consultant with Purpose Possible, a consulting firm in Atlanta working with nonprofits and social enterprises of all sizes and sectors. Taryn brings a lifelong passion for arts, education, and business into fruition as the founder and Chief Creative of 360 Arts BLVD. Find out how at 360artsblvd.com.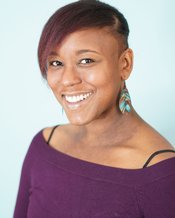 MEET THE CREATORS
LeRell Ross (Composer/Music Director) - LeRell Ross is an Atlanta, GA based musician. Born and raised in Camden, New Jersey, he traveled to Atlanta to study music at Morehouse College with a concentration in vocal performance. Since his matriculation through Morehouse, he works as both a stage performer and pianist in metro-Atlanta and beyond. After serving as an Organist for the past 10 years, Mr. Ross recently accepted the position of Director of Music at Our Lady of Lourdes Catholic Church (Atlanta GA). His love for music is only seconded to his love for the Lord. He wishes to grow in both and use them to touch the lives of those with whom he comes in contact with.