A Stripped Bare Workshop Performance
"If we don't talk about this, it didn't happen."
Written by Chilean playwright/actress/SBTC member Odelia San Diego, Elevenses is a timely examination of the burden of
modern womanhood through the lens of a mother daughter relationship. Set in a modest kitchen in a lower middle-class
home in San Bernardo, Chile. Micca and Mama are having "elevenses" (second breakfast during the evening, 5pm). Over
the course of tea-time, this mother-daughter duo tell each other light-hearted tales of family and friends. Soon, the stories
take a dark turn, shaking the reality and comfort in which these characters abide, always with the through-line, "If we don't
talk about this, it didn't happen." This play examines situations containing physical and psychological abuse, sexual assault,
generational trauma, and abortion.
Creating new plays takes time, open hearts, and dedicated space to nurture ideas. It takes a commitment to investing in artists and helping to discover and grow new voices. And it demands resources focused on process, artistic exploration, and room to risk. Our Stripped Bare Arts Incubator Project provides research and development time to at least four new projects per season – bolstering new artists, forms, and voices. A Stripped Bare project is not about sets, lights, props, and costumes. It is about actors, words, passion, movement, and ideas.
Learn more about Stripped Bare Arts Incubator Project HERE.
MEET THE ARTISTS

Odelia San Diego was raised by wild dogs in the forest of Patagonia. Then this Chilean actress came to the US to steal hearts and laughs through dark comedy and auto-bio stories.
Rose Mancuso has been singing, dancing, and making silly faces inside and out of the theatre for most of her life. She formalized such silliness with a Bachelors of Musical Theatre from Coker University, and continues to train/cope with the Meisner Technique under Kate Brown and Rob Mello. Some of her recent theatrical credits include: Vanda in Venus in Fur at Pinch N' Ouch Theatre and again at Rolecall Theatre, Princess Katherine in Henry V with Shakespeare on Draught, Anna in Closer at The Windmill Arts Centre, and Vivian in Emily McClain's What the Water Gave Me, through last year's Synchronicity "Stripped Bare" art's incubatorproject and Some Bodies Theatre Co. @somebodiestheatreco. Rose is ecstatic to come back this year, directing Odelia San Diego's, "Elevenses' and believes this poignant and daring new work provides such beauty and nuance to the often polarizing and over-simplified issues women face today. 
National Domestic Violence Hotline: 800-799-7233
Rose Bianco is very excited to be working on Elevenses by Odelia San Diego.   Previous stage work includes Swindlers! co-produced by the Aurora Theatre, and other world premieres including City Preacher at San Francisco's Magic Theatre and Christina, Darling here at The Process Theatre.  She's played varied roles including Mrs. Gibbs in Our Town, Madame Arcati in Blithe Spirit, Silda in Other Desert Cities and Ophelia in the Aurora's production of El Insolito caso de Miss Pina Colada.    Rose works in film and television here in Atlanta, and credits include a recurring role in Cobra Kai, the Netflix movie Project Power, and guest starring role in Doom Patrol, among many others. She will be seen this summer in the premiere of McNamara-Brookwell's original story, Moonrise on the Pureflix streaming service.
Emily McClain is a professional playwright, theatre educator, and a proud member of Working Title Playwrights and the Dramatists Guild. Her play SLAYING HOLOFERNES was co-winner of Essential Theatre's New Play Festival and received a world premiere production in 2019. Her full length comedy JULIE'S PLACE was selected for the JOOKMS Spotlight Series in July 2020 and later went on to be a semi-finalist with the New American Voices with The Landing Theatre Company. Her tragedy TERMINUS ANDRONICUS was a finalist at the American Shakespeare Center Shakespeare's New Contemporaries competition in 2019. Her Risk Theatre play CHILDREN OF COMBS AND WATCH CHAINS was named a finalist for the Risk Theatre International Competition in August 2020 and was produced by the Quarantine Players in February 2021. She was a recipient of a Stripped Bare grant in 2021 for her play WHAT THE WATER GAVE ME. Her short plays have been staged at many professional theaters across the country with highlights including Snowdance Comedy Festival 2021 (TOOTH OR DARE- 3rd Place Overall), Theatre Oxford (SECRET FAMILY RECIPES- Festival Winner & Audience Choice), Raze The Space (THE UN-HELP DESK- Audience Choice), and Eden Prairie Players (ASHES TO ASHES- Audience Choice). More of her work may be found on New Play Exchange: https://newplayexchange.org/users/27781/emily-mcclain
Jennifer Boutell is lucky enough to have spent most of her life writing and making theatre with some fine, fine folks—including writing, directing, designing, and performing with Some  Bodies Theatre Collective. She was born and raised in Texas, moved to California, then New York, and now she lives in Georgia. SAG-AFTRA/AEA/DG/HRC jenniferboutell.com
Marianne McKenzie is an actor/voiceover artist/singer/writer/poet from Saint Louis, and is a recent Atlanta transplant. Regional credits include work at the Kansas City Repertory Theatre, the Kansas City Actor's Theatre, the Unicorn Theatre, and The Coterie, among others. International credits include Pachakutec, performed in Bolivia. Directing credits include work at the National WWI Museum and Memorial, and with 1900Arts. She received her MFA in Acting and Directing from the University of Missouri-Kansas City, and is represented locally by The Burns Agency. 
Cast + Crew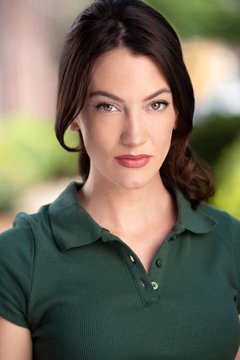 Rose Mancuso
Director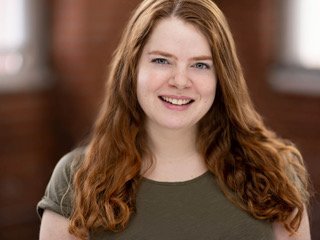 Marianne McKenzie
Dramaturge/Assistant Director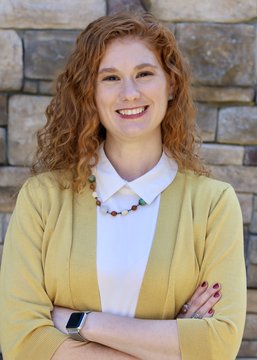 Emily McClain
Production Manager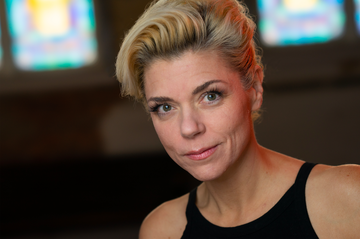 Jennifer Boutell
Props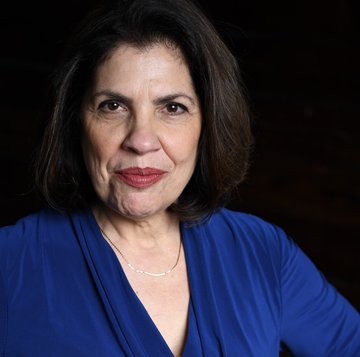 Rose Bianco
Mamá
Jessenia Ingram
Stripped Bare Co-Producer
Jennifer Kimball
Stripped Bare Co-Producer